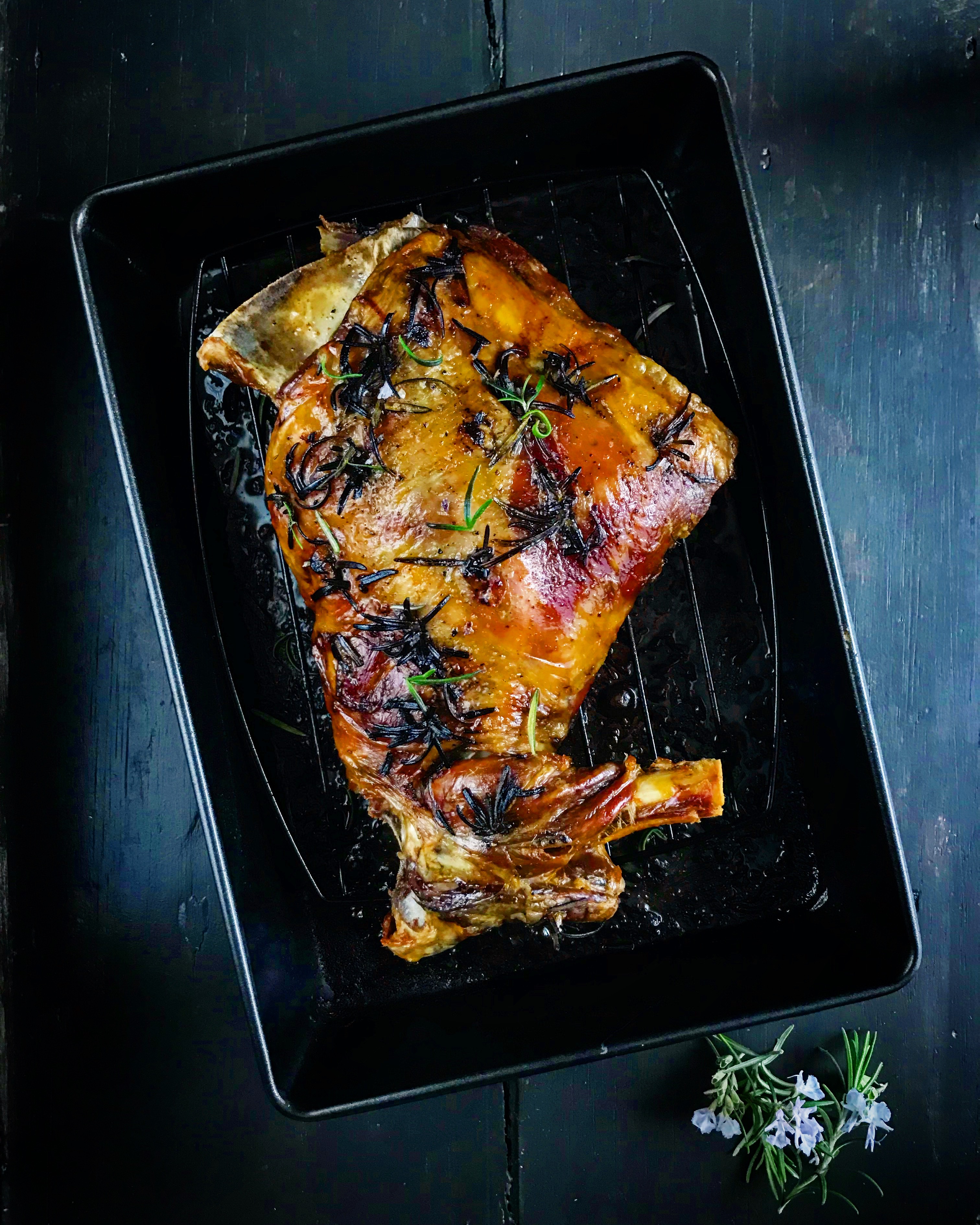 You cannot beat a good roast and this slow cooked wonder is a favourite in my family. Pop into the oven and let those low temperatures work their magic. I usually make a lovely gravy out of the roasting juices so make sure you done throw these away after cooking. Hope you enjoy.
Slow Roasted Shoulder of Lamb (serves 4-6)
1.3 kg shoulder of lamb fillet end if possible
3 cloves garlic sliced
5 sprigs fresh rosemary
1 tbsp. olive oil
Salt and pepper
Method:
1: Make small incisions into the lamb with a sharp knife then pop a piece of garlic and a sprig of rosemary into each hole. Drizzle with the oil then sprinkle over a good pinch of salt and pepper.
2: Place onto a rack inside of a roasting tin, pour in some water then roast in a very hot oven set to 230c / gas mark 8 for 20 minutes. Remove from the oven, pour in a little more water then cover the tray with foil, reduce the heat to 140c / gas mark 1 and cook for a further 6 hours. If you like you can remove the foil and turn the heat for 15-20 minutes to brown the joint. Rest under foil for 20 minutes then serve.