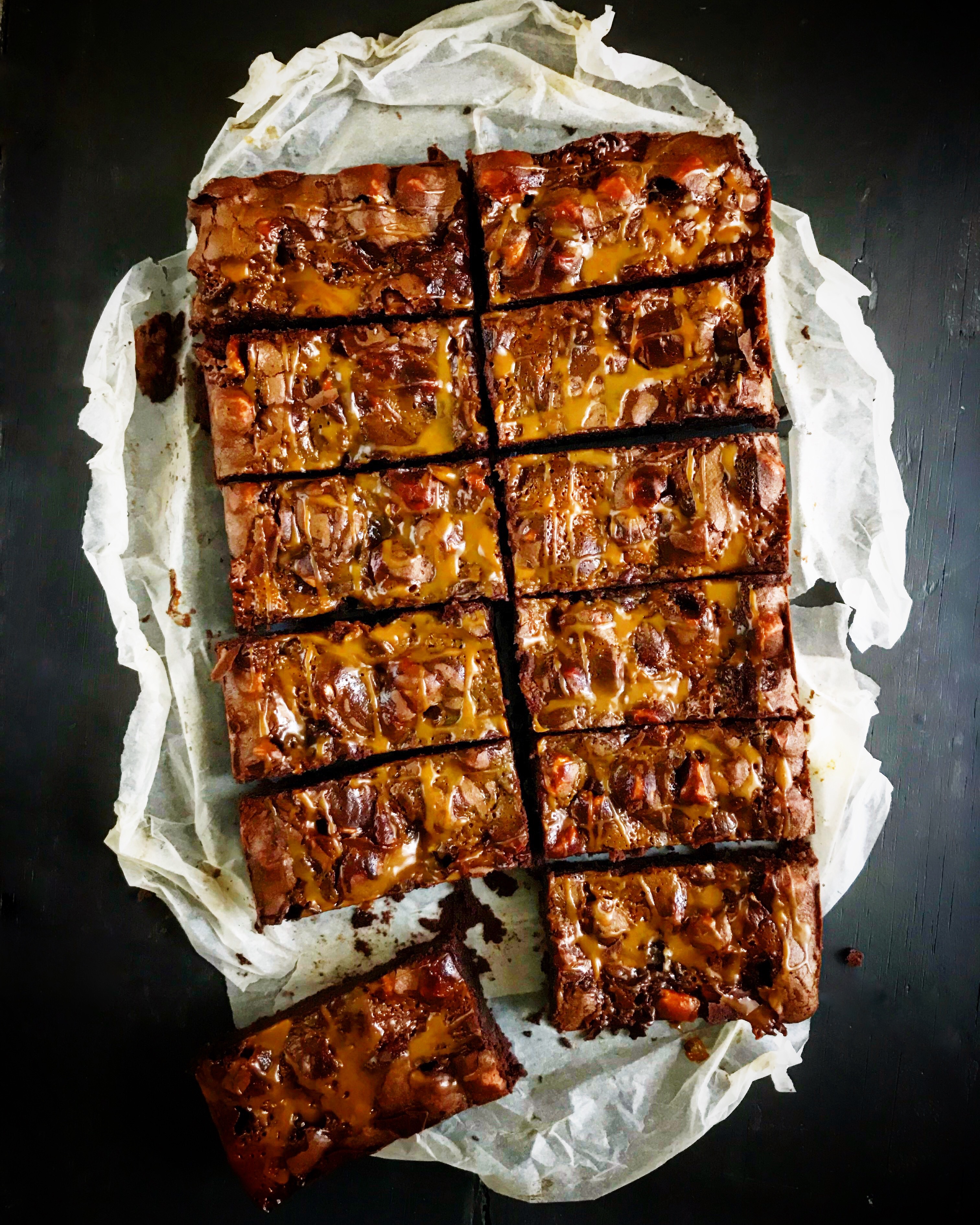 I made a batch of these brownies over the weekend to help raise a few quid for a local charity fundraiser. They didn't last long and the response was amazing so I thought I would share the recipe with you guys.
Funding for the lifesaving treatment is still being actively raised so if you fancy donating please click on the just giving link below and get Porge the treatment she so desperately needs. Thanks in advance. https://uk.gofundme.com/poundsforporge #poundsforporge
Salted Caramel and Marshmallow Brownies (makes 12)
250g dark chocolate (70% cocoa content)
250g unsalted butter
330g golden caster sugar
4 eggs
150g plain flour
1 tbsp. cocoa powder
Pinch of salt
150g mini marshmallows
200g salted caramel shop bought is fine
Method:
Over a pan of gently simmering water melt the butter and chocolate in a bowl, make sure the bottom is not touching the water.
While the chocolate is melting beat the eggs and sugar until light and fluffy, this will take around 5 minutes then stir in the melted chocolate until combined fully. Sift in the flour, cocoa powder, salt and fold through gently, add the marshmallows then transfer the mixture into a 30cm x 20cm baking tray that has been greased and lined with non-stick baking parchment. Drizzle over the salted caramel and distribute with a spoon.
Bake in a pre heated oven set at 180c / gas mark 4 for around 30-35 minutes. Check the brownie has a papery thin crust and it should have a slightly gooey centre, remove from the oven and leave to cool before portioning into 12 then serve with some ice cream.