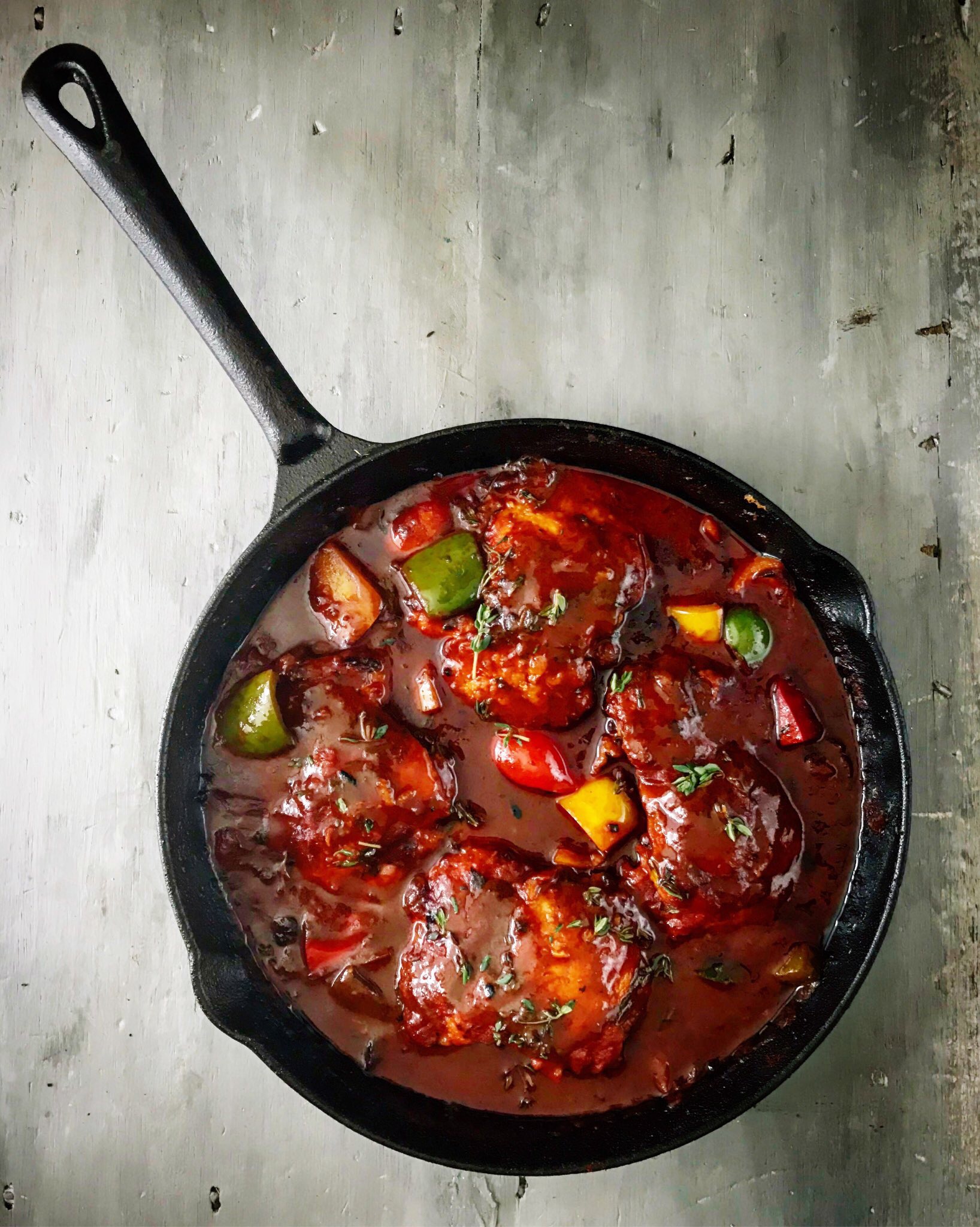 I know the summer is coming but one pot wonders are not exclusive to the chilly winter months. This dish was inspired by some amazing sweet paprika I picked up at a farmer's market in Prague, its subtle spice works perfectly in this cheap flavour packed family meal. I like to serve mine with some rice or roasted potatoes. If you want a next level hit of flavour dollop on a spoonful of soured cream. Delicious.
Paprika Chicken and Pepper Stew (serves 4)
600g chicken thighs
1 heaped tbsp. plain flour
2 onions sliced
3 cloves garlic crushed
3-4 sprigs fresh thyme
2 tbsp. tomato puree
1-2 heaped tbsp. sweet paprika
600ml boiling water
1 chicken stock pot
3 x peppers
Method:
1: Dust the thighs in the seasoned flour then sear in a hot pan along with some oil for 4-5 minutes until golden then set aside.
2: Fry the sliced onion until golden then add the garlic and cook for another minute, stir through the thyme then the puree and paprika. Pour in the water then add the stock pot, season with a pinch of salt and pepper.
3: Return the chicken into the pan then cover with a lid, cook over a gentle heat for 30 minutes, add in the peppers then cook for a further 20 minutes. If you like a thicker sauce then remove the lid and reduce over a medium heat until thickened.