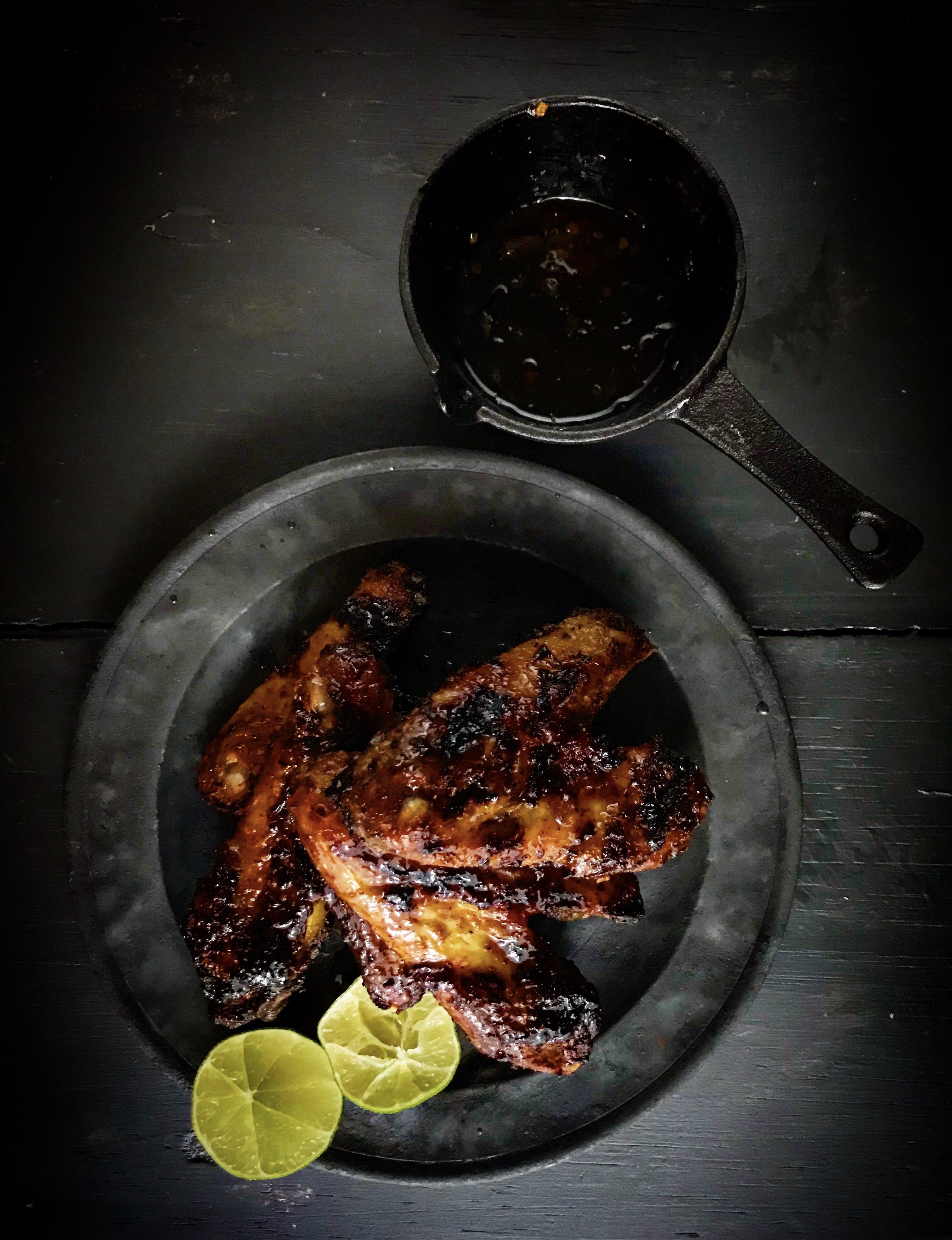 Nothing screams summer to me more than BBQ chicken wings, then you bring into the mix a fiery Caribbean jerk marinade then I'm in heaven. Serve with a beautiful pineapple salsa to calm the heat. Enjoy.
Jerked Hot Wings (serves 4)
16 whole chicken wings (free range if possible)
Marinade:
1 tbsp. jerk paste (I like Dunn River)
1 heaped tbsp. All Purpose Seasoning
1 tbsp. soy sauce
3-4 sprigs fresh thyme
1 thumb sized piece ginger grated
1 tsp. Ground allspice
1 tsp. sweet paprika
½ tsp. cinnamon
40ml Olive oil
Juice 1 lime
Glaze:
3 tbsp. sweet chilli sauce
Juice and zest of 1 lime
Method:
1: Remove tips from wings but make sure you reserve them, as they are great for making stock, then cut each wing at the joint to make 32 pieces. Place into a bowl then coat with the marinade. Leave to marinade overnight.
2: Place the wings onto a lined baking tray then bake in a pre-heated oven set at 180c / gas mark 4 for 30-35 minutes, until the juices run clear. You can finish these on a BBQ to caramelize them whilst basting with the sweet chilli and lime glaze.