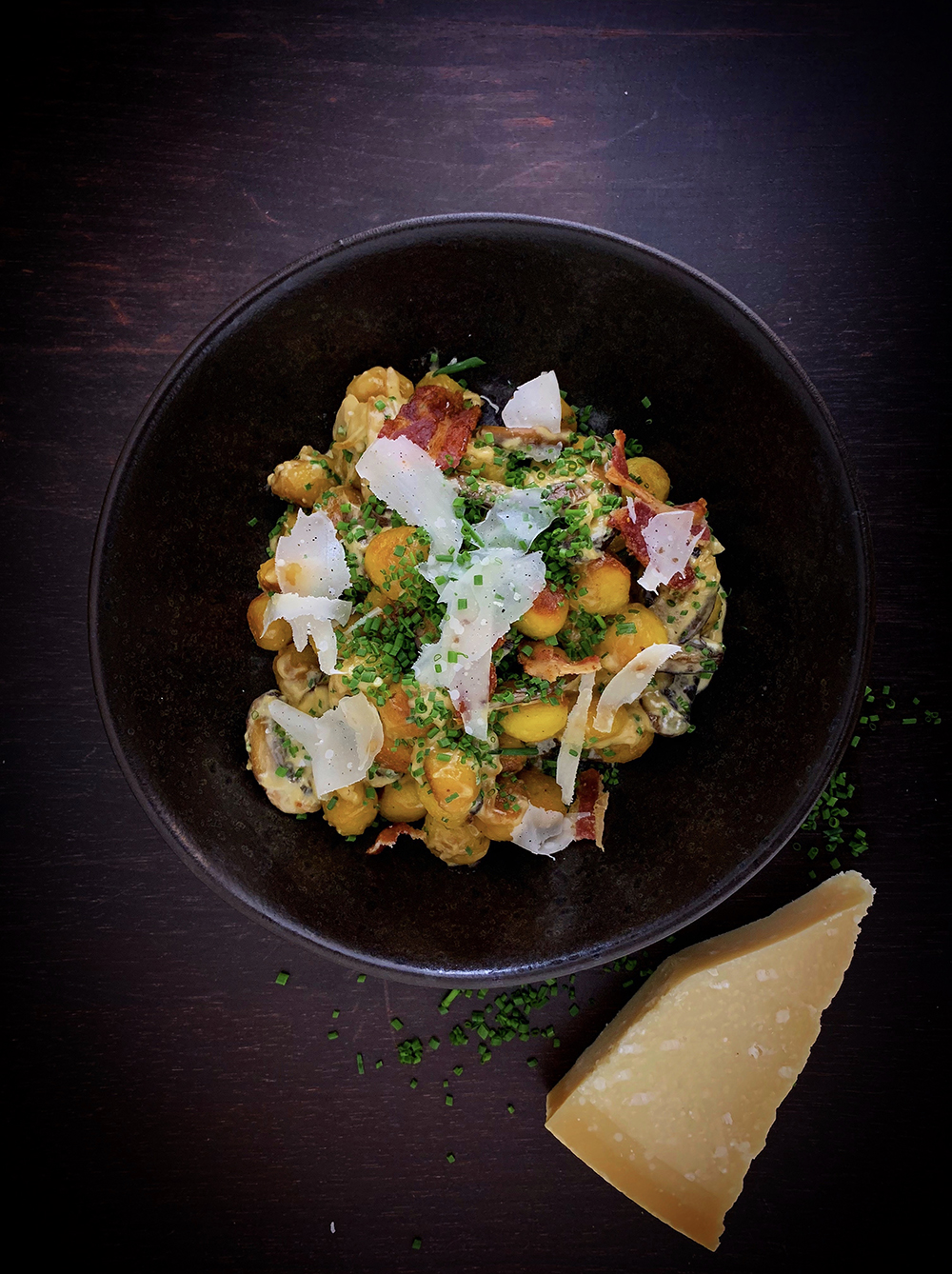 Crispy Gnocchi with Wild Mushroom Sauce (serves 4)
2 x 400g shop bought packs potato gnocchi
300g Mushrooms (of your choice) I like wild, chestnut, Portobello
1 onion very finely diced
2 cloves garlic crushed
40ml brandy (optional)
150ml chicken stock
100ml double cream
70g Parmesan cheese
Small bunch fresh chives
Parmesan cheese for serving
4 rashers crispy pancetta for serving
Method:
1: Fry off the mushrooms over a high heat until golden, this will take around 6-7 minutes, add in the onion and garlic then cook over a medium heat for around 5 minutes until softened. Pour in the brandy and reduce then add the stock and simmer for another 5 minutes until reduced slightly. Take off of the heat then Stir through the cream and Parmesan cheese then season with salt and pepper.
2: In a large frying pan cook the pancetta until crispy then remove and set aside, add a knob of butter or oil into the pan then cook the gnocchi for 2-3 minutes each side until golden and crispy.
3: Toss the gnocchi through the sauce then portion between four, top with some fresh chives, extra parmesan and some crispy pancetta.