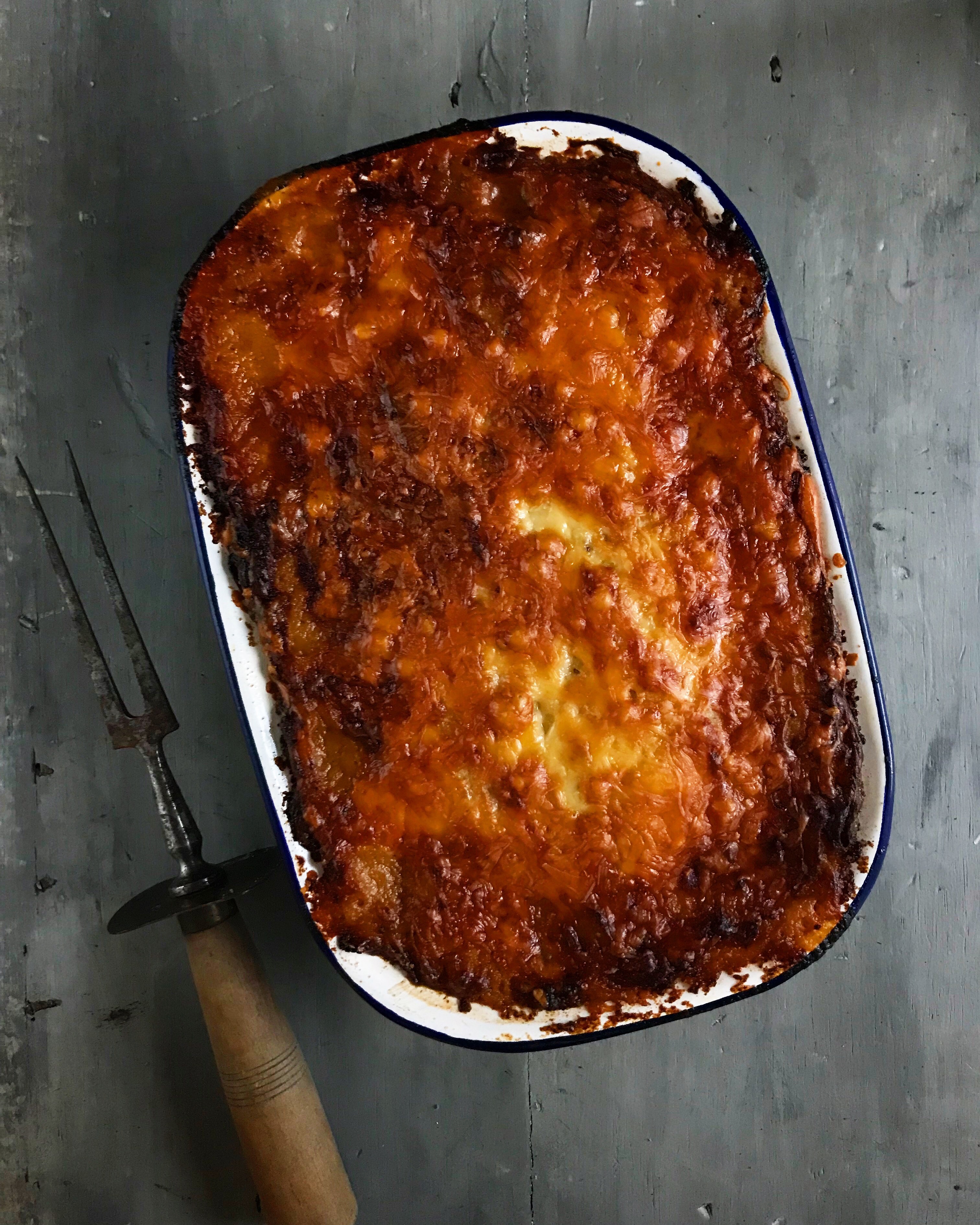 This is a British classic I'm sure we all have eaten at one time or another, but I am betting you cannot remember how good this can be. My twist on a Shepherd's pie gives this dish a cheesy bubble and squeak topping; this is 'The' ultimate comfort food. It doesn't even matter if you are that handy in the kitchen, this recipe is a great starting point for the most novice of cooks.
Cheesy Shepherd's pie (serves 4)
500g Lamb mince
1 onion diced
1 large carrot diced
1 stick celery diced
2 cloves garlic crushed
1 tbsp. fresh rosemary finely chopped
200ml white wine
300ml lamb stock
1 tbsp. tomato puree
1 tsp. corn flour mixed with cold water
Topping:
500g maris piper potatoes par boiled
½ savoy cabbage shredded and par boiled
20g unsalted butter
60ml milk
1 tbsp. wholegrain mustard
100g cheddar cheese grated
Method:
1: Boil the peeled and diced potatoes until softened, mash, then add the cabbage, butter and warmed milk, add mustard, season with salt and pepper.
2: In a large pan, fry the diced veg in a little oil for around 10 mins until softened then set aside. Then in the same frying pan brown the mince for around 5-6 mins. Add the vegetables back into the pan then the white wine and reduce by half, pour in the stock and simmer for 10 mins, then add the cornflour mixture and stir until thickened.
3: Transfer into an ovenproof baking dish and top with the potato and cabbage mash, texture with a fork then sprinkle over the grated cheese.
Place in a preheated oven set at 200c / 180c fan for 30 mins or until browned.