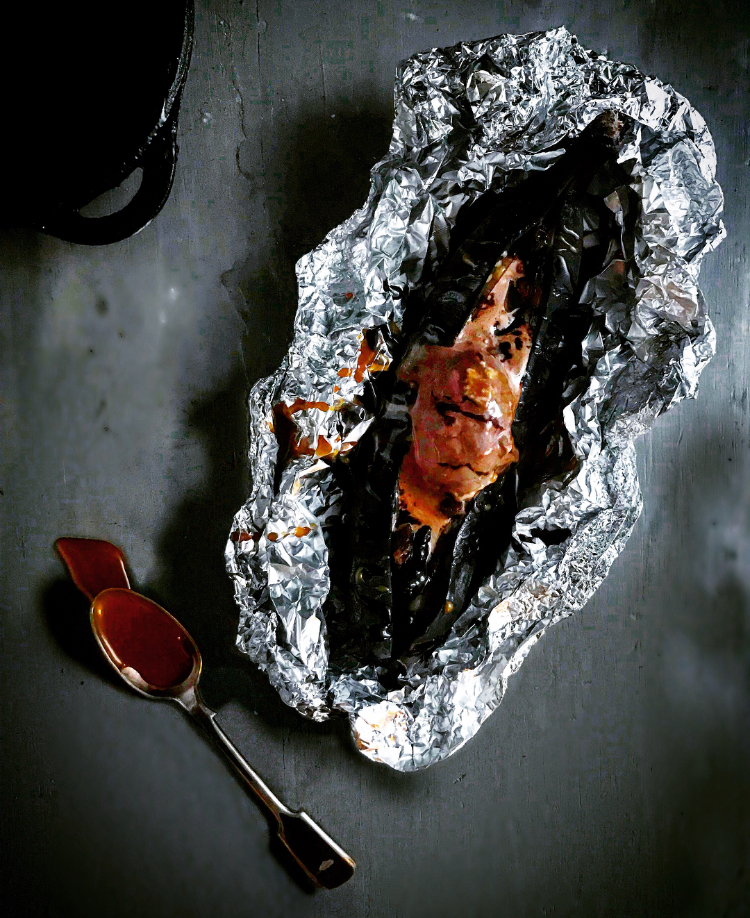 Campfire Foil Roasted Mocha Banana Split (Serves 4)
50g raisins
20ml rum (optional)
4 ripe bananas
Mocha Chocolate Sauce:
150ml water
1 tbsp. instant coffee
100g golden caster sugar
20g cocoa powder
40g chocolate (70% cocoa content)
Small tub of ice cream for serving
Salted caramel sauce for serving
Method:
Soak the raisins in the rum (if using) for 20 minutes, or until the raisins are nice and plump.
Cut the bananas whilst still in their skins along the length making sure you don't cut through to the skin underneath then gently open the banana. Divide the raisins between the bananas then place onto individual sheets of foil, crimp to make a parcel then cook on a BBQ for 10-12 minutes.
While the bananas are cooking make the chocolate sauce by bringing the water, sugar and coffee to the boil in a small pan, add the chocolate, which has been broken into smaller pieces and the cocoa powder, stir until fully incorporated. Reduce over a medium heat until thickened slightly. Serve the bananas with a dollop of ice cream and a drizzle of salted caramel and the hot chocolate sauce.