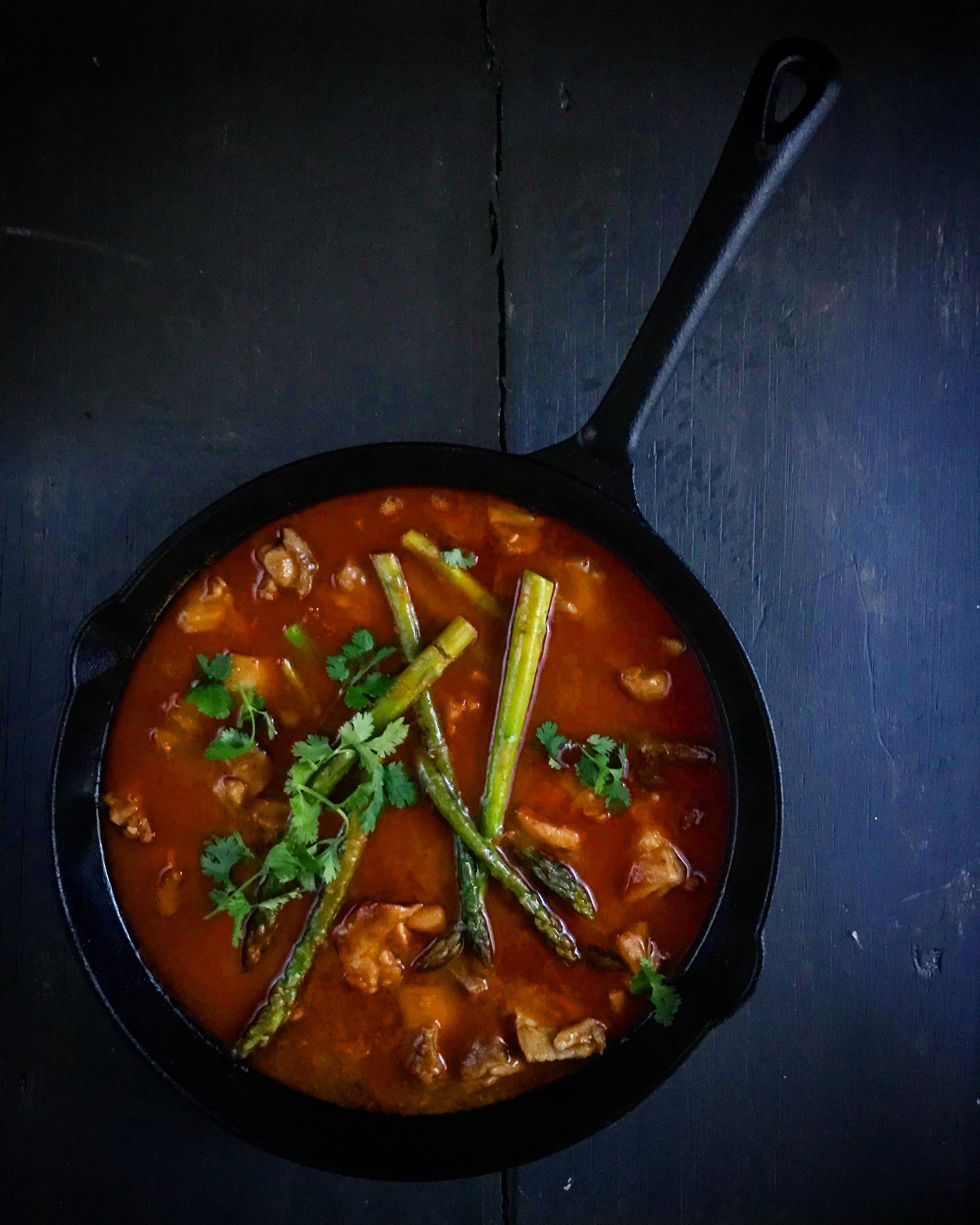 I love this rich tasting Thai curry, perfectly balanced, hot, sweet, salty and sour. This is the key to all Asian cookery. Before serving stir through some fresh coriander before enjoying with a side of rice.
Aromatic Chicken and Peanut Thai curry (serves 4)
4 chicken thighs sliced thinly
1 onion diced
5 cloves garlic crushed
1 stick lemongrass bruised
Thumb sized piece ginger peeled and grated
2 tbsp. red Thai curry paste
2 tbsp. unsweetened peanut butter
400ml chicken stock
1 x 400g tin coconut milk
1-2 tbsp. fish sauce
150g fine green beans
Juice of 1 lime
1 tbsp. brown sugar
Small bunch fresh coriander (optional)
Method:
1: Heat a pan over a medium heat then pop a tablespoon oil in, fry the onion, garlic, lemongrass and ginger until softened, this will take around 5 minutes then add the curry paste and peanut butter then continue to cook for a couple of minutes. Pour in the coconut milk, stock and soy sauce and bring up to a gentle simmer. Add the chicken into the pan and cook for 15 minutes, add the beans and continue to cook for a further 5 minutes. Balance out the flavours in the dish by adding a good squeeze of lime juice and enough sugar to taste. Garnish with coriander.