The simple act of posting a picture on social media can be taken in and construed in many different ways, the picture in question was one of me beaming my usual cheesy grin at the camera whilst gently cradling a new born baby. The baby in question is the beautiful Vivvy Rose, the daughter of my Ex Lou and her partner Nick. In the end, after being bombarded with lovely congratulational messages I felt I had to state the baby was not mine.
I'm guessing on reading this it may seem a little strange that one of the first visitors to the hospital to visit the bundle of joy would be the ex-husband but we have a very unique dynamic within our lives, one that many looking in from the outside would perceive to be very strange, I truly believe that everything happens for a reason and the people that come into your lives are meant to be and if they are the right people they will fit into your life. From the moment I met Nick I knew we would become good friends. I'm also very lucky that my girlfriend Liz has a similar mind set, she loves Indie and also embraces the very unusual situation she has found herself in. I'm sure many of you reading this will find it strange that we all socialise together, been away together and I've even been on holiday with them but as I said it works for us. I think its beneficial to the little ones that we are on great terms and I wouldn't want it any other way.
So how do the dynamics change within families when a new addition arrives? I think the answer for me came from my own experiences, I am one of six kids, myself, my brother Wes and sister Steph from the same parents, Amber, Georgia and Lauryn I'm guessing you would call my step sisters. However, I don't see it that way, I see them as my sisters, I see them exactly the same way as I would if we had the same parents.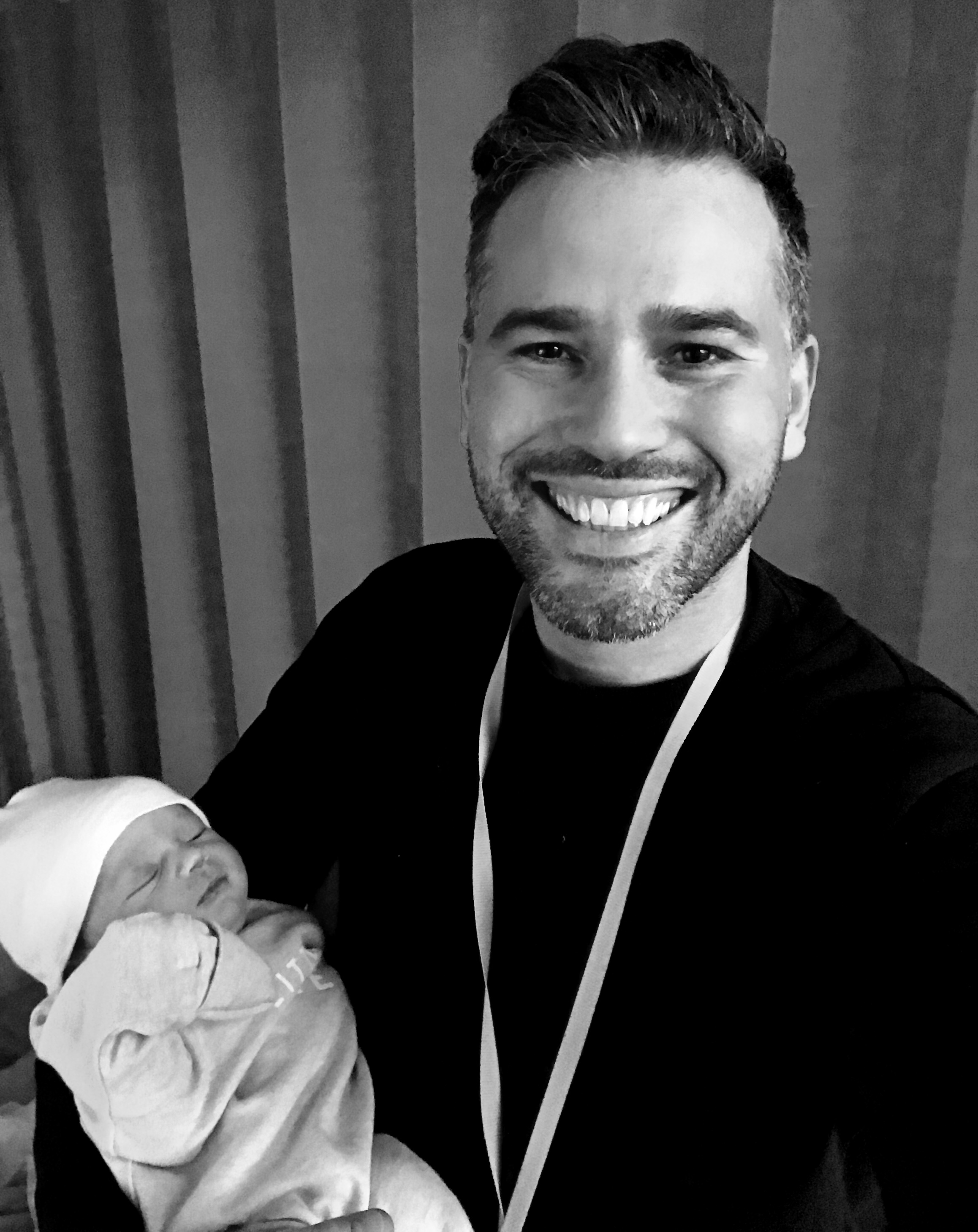 Indie is my entire world and now she has a sister, I think it will take time for Indie to adjust to the fact she will no longer be centre of attention and we have seen changes in her behaviour since the birth, all of a sudden, she isn't interested in me, doesn't want to stay with me and In fact, I think looking from the outside I think she is fighting for Nicks attention. Nick and Indie have a very special relationship, I love the way he is with her, he treats her like she is his own and I feel very lucky that he has that mind-set, he's probably going to spend as much time around her influencing her upbringing as I am.
I know my role in Vivvy's life will be different but Lou and Nick know they have a ready made babysitter on hand (well as long as they don't push their luck ha ha) she will never be excluded from mine and Indies lives, I was thinking how this might work and I asked myself a very simple question, if Indie asked me one day could Vivvy come on holiday with us, come over to play etc? The answer would be yes, I could never exclude her. I heard a story a while back about a woman I know who has two children with two different fathers, one of the Dads came home from holiday and brought with him a present for his daughter and not one for the other kid. This affected me, I thought how it would feel to be the kid that was excluded, they don't understand the dynamics of the situations they are finding themselves in. I promised I would never be that person.
I make no apologies for my happiness regarding the new addition to our unusual family set up, I already adore the little one and I will always be part of her life to support her and love her.