Following on from yesterdays tragic events in London I've decided to rewrite part of this as it really got me thinking about life in general and how much we take our everyday lives and situations for granted, ill address this later on in the blog, so onwards we go.
Every year it comes around and every year its always left to the last minute, so come on men, fathers, sons, grandsons get your arses in gear and make Mother's day a special one this year.
I know we should make our parents feel valued every single day of the year but I do confess that I'm very lazy when it comes to making time to visit family, often siting work, events and especially Indie as reasons for not having enough time to visit and spend time with my parents. Its only since becoming a father that it has really hit home exactly how much parents sacrifice when bringing a child into the world, and if you are reading this and you have not had the pleasure of having kids just yet believe me it's a huge sacrifice.
I'm not sure why it has stuck in my head for so many years but I do recall a Mother's day when I must have been 10 or 11 and I was given money by my dad to get my mum a card. I can't remember what happened but to cut a long story short it didn't happen and when the day came around I didn't have anything to give her. I knew my mum was disappointed (she tried not to show it) but I knew and it obviously affected me on some level as nearly 30 years on I still remember and I promised from that day that I would always make the effort. It's not necessarily about cards, presents etc but time that I believe is the most valuable thing you can give someone. So this year guess what happened? My mum decided to head off and visit my brother in Australia totally forgetting it's the 40th birthday of her first-born son 'Moi' on Mother's day, so we are even now mum!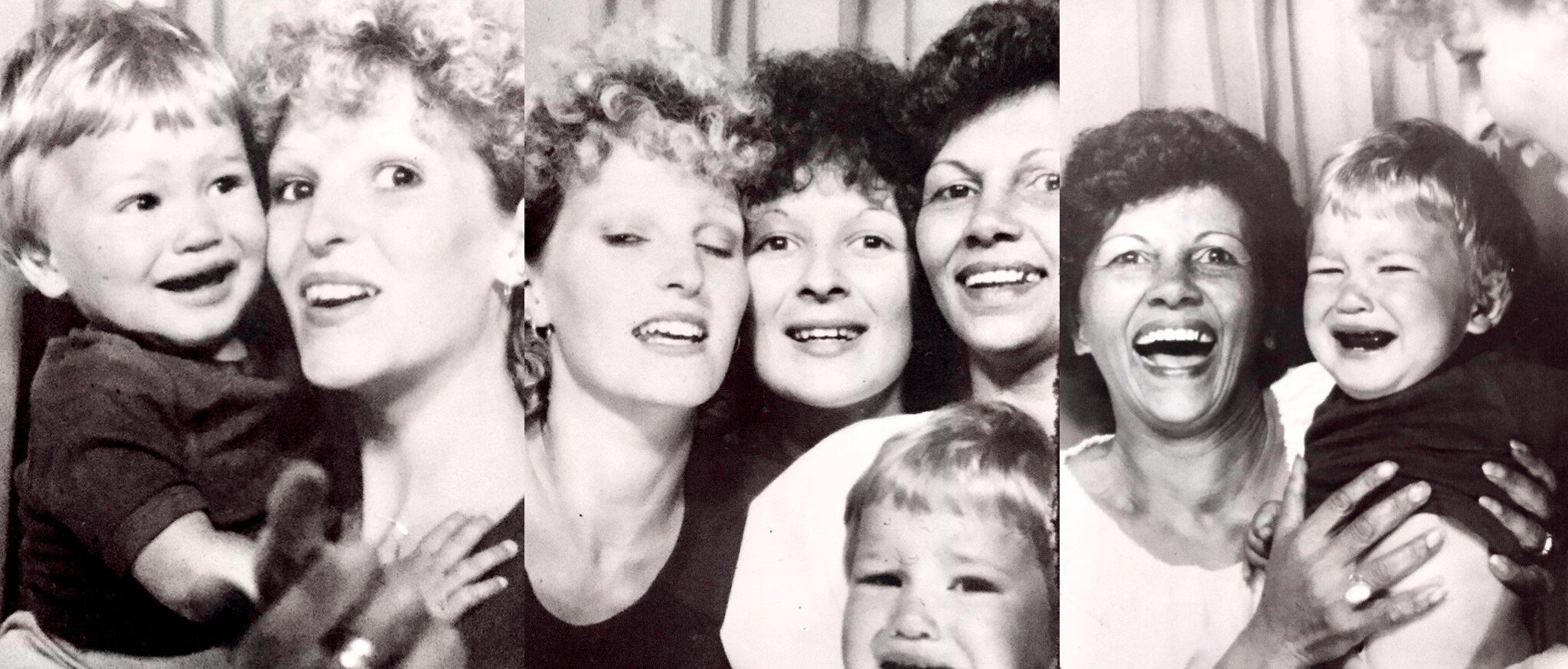 There's a secondary part to this week's blog. How do you go about making the mother of your child feel special on this day? I'm no longer with Indie's mum but I am also in the very fortunate position that we are best mates, it's not only about my little one rocking up on the special day with a card and flowers, but an opportunity for me to let her know that I think she is doing an incredible job bringing up our daughter. I feel that mothers take the brunt of the responsibility when bringing up children, I often found myself taking the secondary parenting role due to the fact that I felt totally out of my depth. I'm over that now and realise a father can play a very influential role in bringing up a child, I'm not sure whether it was a masculine thing where we don't like to admit our shortcomings but I definitely looked at Indie's mum Louise and thought "what the hell do we do with this little life we have brought into the world?" I'm all about showing Indie the right way to grow and respect the things that people do for us, and that starts right here with me.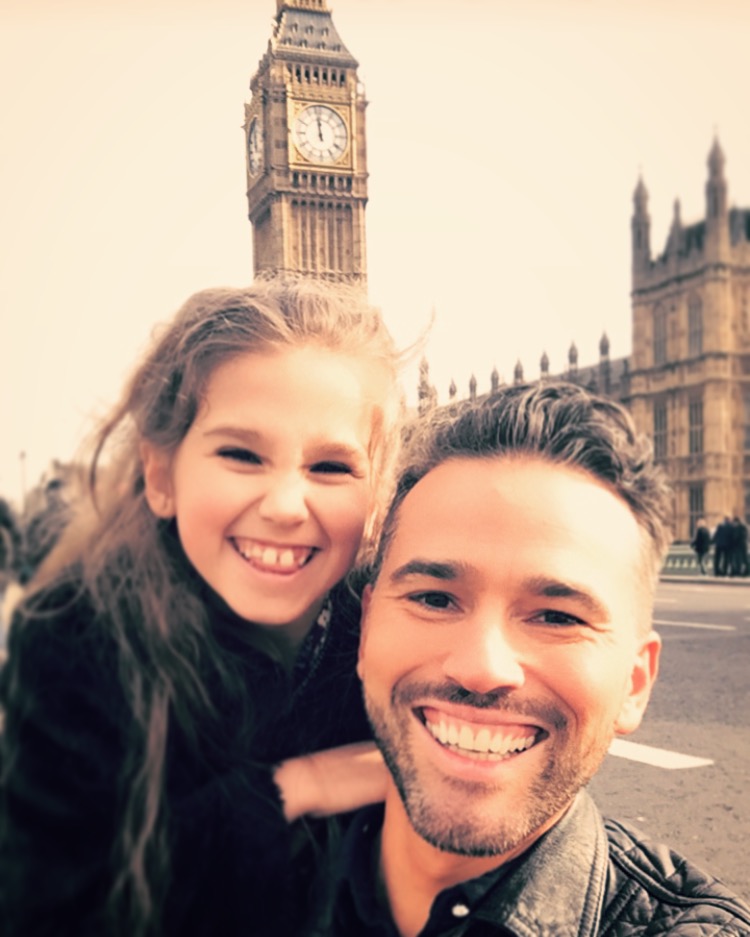 The tragic events in London hit home hard for me as only days earlier I was stood on Westminster Bridge with my daughter, we were so happy, taking pictures with Parliament behind us. What happened during the terror attack changed the lives of those on the bridge that fateful day forever, some of those involved never got the chance to come home to their families. This is why we need to cherish our time with our loved ones, Mothers day is an opportunity to show how much we love our mums but on reflection I've realised that I need to make more of an effort all year round, not just on one day. I've got an unusual dynamic in my family, my mum, my step mum and my grandmothers all made huge sacrifices and impacted my life in an incredible way, and I'm sure I wouldn't be the person I am today with out them all so I would like to take this opportunity to say thank you to not only them but to all of you Mums out there, you do an incredible job.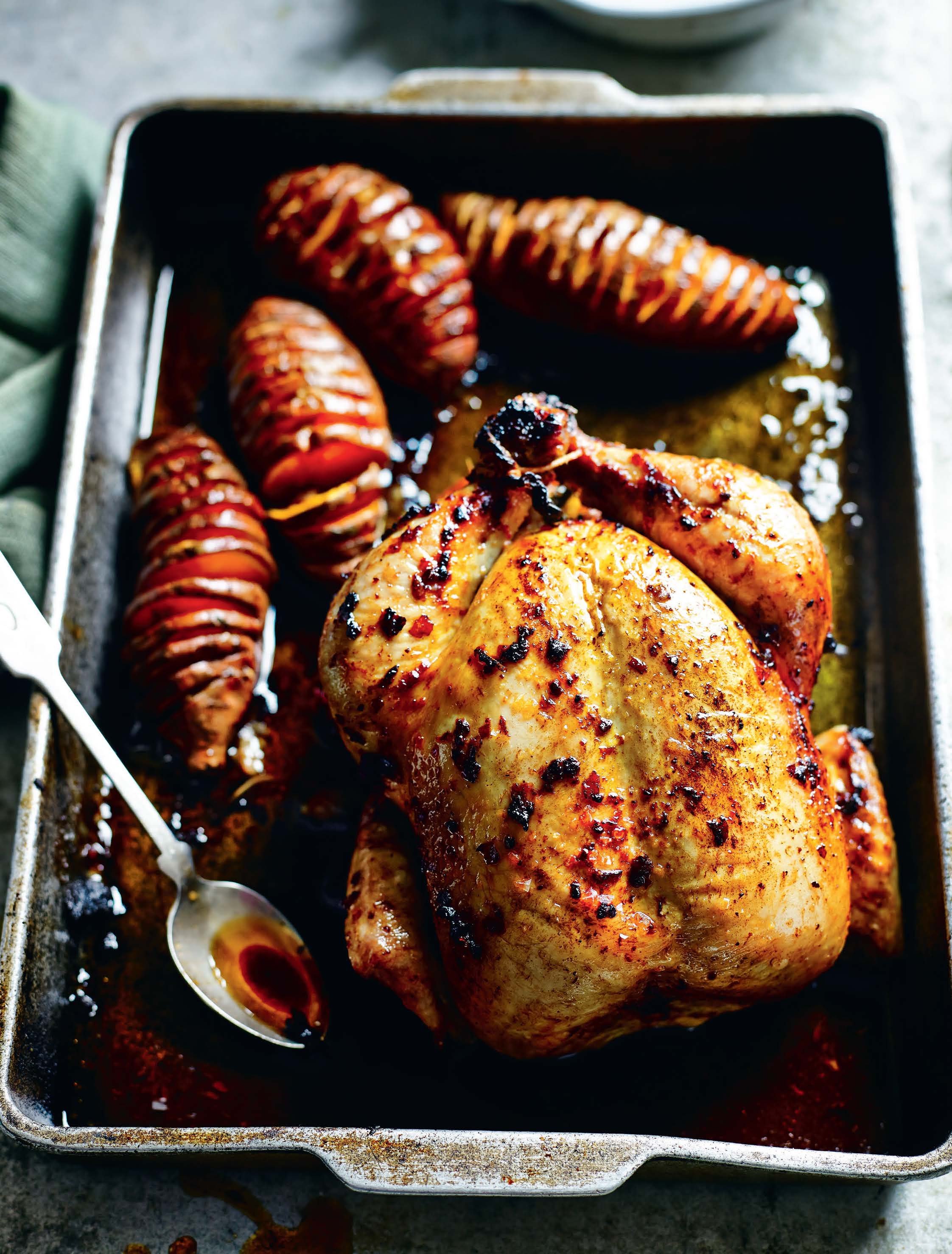 Harissa chicken with cumin Hassleback Sweet Potatoes (serves 4)
1 free range chicken 1.5 - 2 kg
1 tbs harissa
3 cloves garlic crushed
Small piece fresh ginger grated
Juice ½ lemon
4 medium sweet potatoes
2 tbs olive oil
2 cloves garlic crushed
1 tsp ground cumin
Method:
1: In a small bowl combine the harissa, ginger, oil, lemon juice and garlic then set aside. Place the chicken on a baking tray, slash the thighs with a sharp knife then rub with the paste. Cover and refrigerate for at least two hours but overnight if you can.
2: Slice the sweet potatoes at ½ centimeter intervals cutting 2/3 of the way down, mix the oil, garlic and cumin in a bowl along with a pinch of salt and pepper then rub this oil into the potatoes making sure you get a good coating.
3: Before cooking stuff some coriander and the lemon halves inside of the chicken cavity. Roast in a pre heated oven set at 190c / gas mark 5 for 45 mins per kilo plus 20 minutes. With an hour left of the cooking time for the chicken place the potatoes onto the tray. After half an hour run a fork across the top of the potatoes to fan them out and while you are at it baste the chicken. The chicken is ready when the juices run clear when a skewer is inserted into the thickest part. Serve up and garnish with some fresh coriander.
Dean x