With it being mental health week last week it focused me to think about what issues had affected me in my life on a personal level, I think we all have our ups and downs in life and each person has their own individual issues. This prompted me to jot down my personal story and it led me to this question. What does it take to get up and cook on live television in front of millions of viewers? If I told you confidence wasn't one of the pre-requisites would that shock you?
It may surprise you, especially if you have met me in person that less than 10 years ago my confidence was at an all-time low. Now it's not something that I've always had in abundance anyway, I think a combination of shyness and doubting myself always had me questioning what I was doing in life. Confidence can affect people in different ways, sometimes the most outwardly people can be over compensating, a bolshiness spurred on by lack of self-belief.
Now a lot of my friends that have known me since I was a kid are going to call 'bullshit' well the honest truth to that was that I both hid it well and once I got to know someone I let my guard down a little. Inwardly though I was a bit of a mess, embarrassing as it is to admit it, even as a young adult I would have to ask my mum to phone for Dr's appointments and the like, it was actually these simple day to day tasks that I really struggled with, speaking on the phone to strangers was an absolute no no and face to face even worse. Now here's a little secret for you, I've never managed to get a job that I've been interviewed for, you are probably laughing to yourself at this point but as you can imagine, getting turned down for both McDonalds and stacking shelves at my local Tesco superstore is no laughing matter, even more so considering what I do for a living now. I even wore my best tweed blazer for the interview ha ha. Luckily favours were pulled by family and friends and I eventually found myself a weekend job working as a waiter in the Holiday Inn Bristol.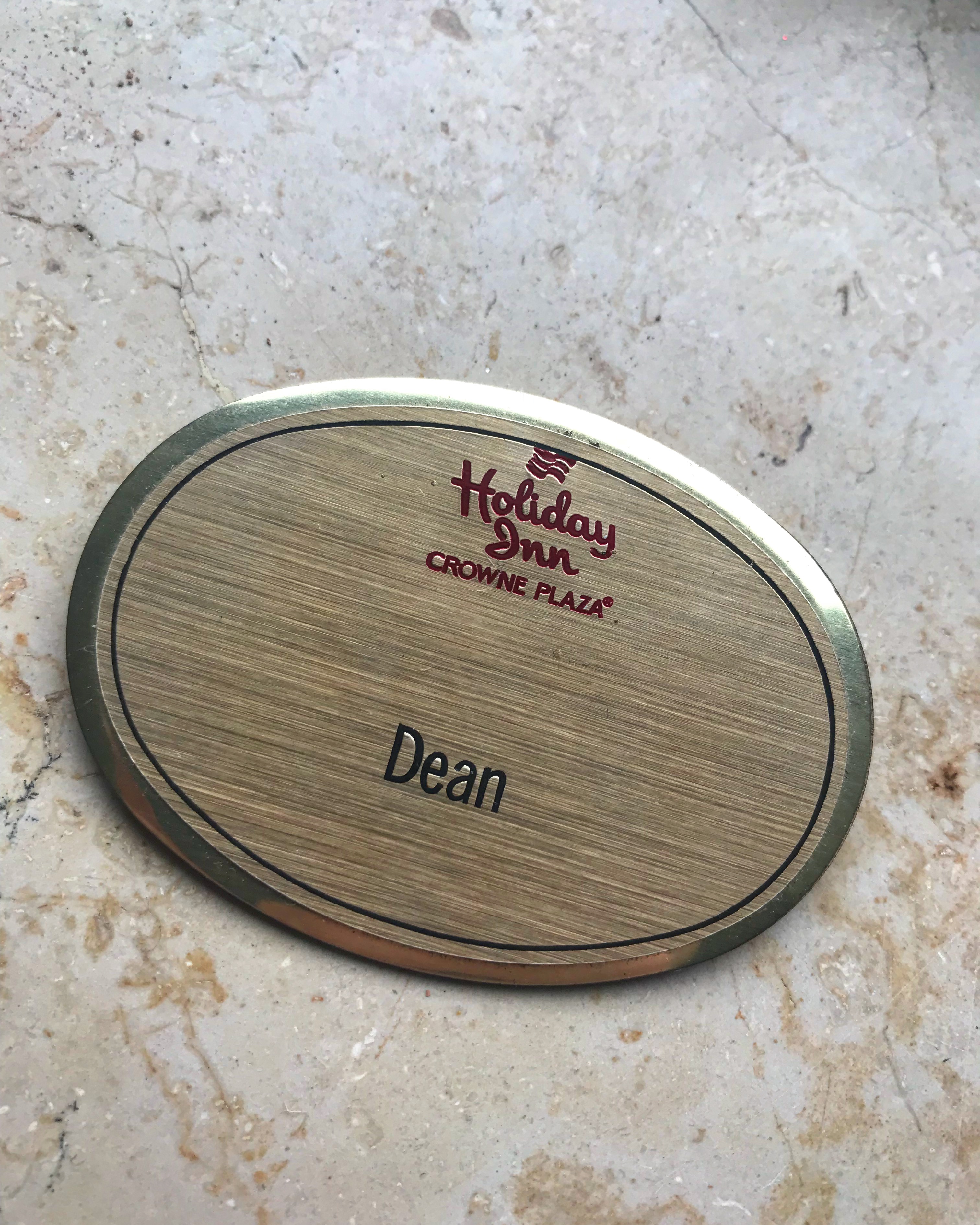 Looking back now I think these experiences and lack of a job flipping burgers was solely down to not being able to sell myself when speaking to people I didn't know. Now I bet you are asking "why did I ever enter a nationwide televised competition like Masterchef?" well the answer to this is simple. Sometimes someone comes into your life that grabs you by the scruff of your neck and makes you do things outside of your comfort zone, I will always be indebted to Indie's Mum Louise for this, without her I would never have entered a show like this, no bloody chance.
So this is where my story starts to change, and it wasn't all fun and games. After my Masterchef experience I gave up my security, a job and many other familiar aspects of my life and I gave my new career in food a shot. I won't lie, if I look back now I probably wouldn't have made the same decision I did then, it still terrifies me to this day and I'm not sure how I managed, on the other hand I'm so glad I did. My real moment of change came after filming an episode of 'This morning' with Holly and Phil, I really didn't enjoy it, I was constantly thinking I was going to be caught out or trip myself up. I was constantly second guessing myself and over thinking every aspect of what might happen during my cooking segment. I watched back and was horrified at what I saw, I literally looked terrified and more importantly I didn't look like I was enjoying it. How could this happen? I loved cooking, I loved food and I love chatting about food, as many of you can testify to. I've bored many to tears with tales of food and ingredients believe me. As I want to sleep that night I had a serious word with myself, I was in very serious danger of messing up the biggest opportunity that life had given me, so my choice was simple, either I did it or someone else would do it instead of me. I don't have the answer to what happened next, if I did I would be a very rich man but the next day I woke up with the mind-set that I would grab the opportunity by the big old hairy bollocks and go for it, I guess I thought what's the worst that could happen? Thankfully I made that choice and that path has led me to become someone that is totally unrecognisable from the man I was then. If I can do it then anyone can. If you have overcome similar issues please comment down below on how you dealt with it or got over your issues as this may well help others reading this post. Don't let your shyness or lack of confidence hold you back from what you really want to do in life. You've got this!!